Hair Colouring Cost: How Much Should Hair Colouring Cost?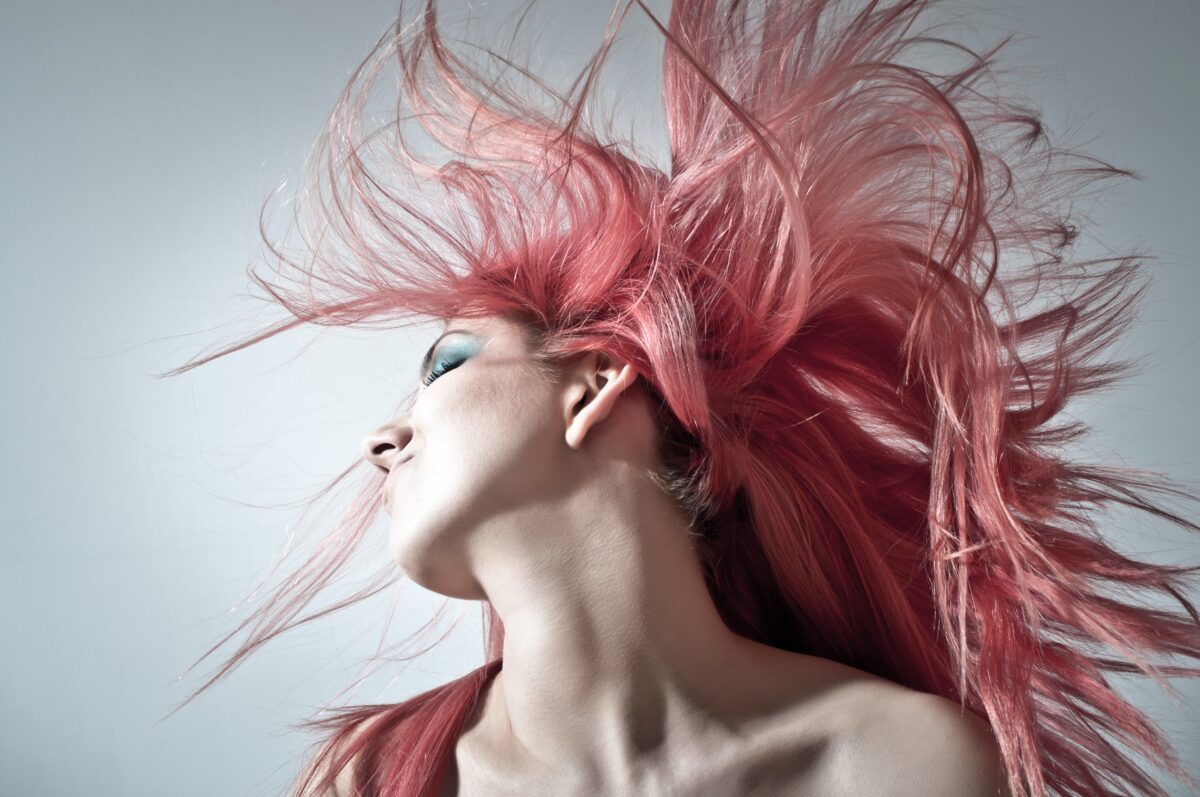 Your hair colour can say a lot about you and your personality, and it can be fun to try new colours, highlights, or to maintain colour with a root touch-up. We've all wondered about hair colouring costs and whether it is better to have your hair coloured at a salon or do it yourself at home. There are benefits to both options. For example, using at-home hair dye products may be more cost-effective and take less time. However, a stylist at a salon may be able to help advise you on colour options and do better in the dyeing processing. Additionally, getting your colour done at a salon means you'll have the opportunity for new cuts, styles, and treatments to repair damage or achieve glossier hair. You will also have the recommendations of the most suitable and achievable style for your hair type.
Today, we'll be giving you a closer look at the average price you can expect for hair colouring services at a salon and do-it-yourself dyes.
How Much Does it Truly Cost to Dye Your Hair?
Hair colouring costs aren't generally straightforward. The cost of dyeing your hair is determined by many factors, including:
Where You Dye It: Generally, it may be cheaper to dye your hair at home.
Your Hair Type, Length, and Colour: Your hair plays a massive role in determining your hair colouring cost. For example, virgin hair that doesn't require as much prep work will usually cost less. However, if you have longer hair, you'll likely pay more than someone with short hair because more dye must be used, and long hair will take more time. Is your natural hair colour black, dark brown, or another darker colour? Again, you may need more time and materials to dye your hair, thus raising costs.
Full Colour, Highlights, or Partial Highlights: The complexity of dyeing your hair is greatly dependent on if you're looking for highlights, partial highlights, or full colour, which will ultimately impact the price.
Your Desired Colouring Technique: Many techniques can be used to dye your hair depending on the colour you choose and the complexity of the dye. For example, certain techniques a stylist can provide, such as ombre or balayage, may cost more.
How Much Does it Cost to Colour Hair at a Salon?
It's no secret that your hair colouring cost will likely be higher at a salon. However, getting your hair coloured with a stylist is usually better. When you visit a salon for hair colouring, your stylist will be able to:
Inform you of your best options for hair dyes and colours based on your type of hair
Access whether or not your hair is too damaged or processed to accept new colour
Inform you about your colouring technique options, which of those techniques are best for your hair, and how the method will impact your hair colouring cost
Provide a greater range of trending colouring options
Use higher quality products that not only colour your hair but protect it from damage
Recommend aftercare shampoo and conditioner including products for colour treated hair, to restore the health of your hair, or hydrating shampoos to reduce frizzing
Should you choose to visit a salon, your hair colouring cost will be impacted by factors like:
The location of the salon
The stylist's experience
The colouring technique used to colour your hair, with premium colouring methods like ombre and balayage costing more
The complexity of the colouring
Your hair type, length, and condition
How Much Does it Cost to Colour Hair at Home?
One of the most significant benefits of colouring your hair at home is cost. Generally, you can save money dyeing your hair at home instead of at a salon. Additionally, dyeing your hair at home can provide benefits like:
Dyeing your hair at home may be faster for simple dye jobs, and you won't have to wait for an appointment at the salon
You can show off a dye job that you did yourself
You can take your time looking at different colour options and dye products
While colouring your hair at home is often cheaper, it may not look as good as if you had your hair dyed at a salon. Additionally, you could run into trouble colouring at home if you have the wrong colour combinations, lack of experience, or your hair is too damaged. However, if you pay attention, use quality colour products, and take great care of your hair, you can still achieve excellent hair colour at home.
Types of Hair Dye You Can Use for Your Hair Colouring
There are many types of hair dye you can use for colouring your hair. However, the best type for you will depend on the health of your hair and how long you'd like the colour to last. Let's go over the hair dyes you can use for hair colouring.
Temporary Hair Dye
Temporary hair dye is just that: temporary. It washes out quickly and can be used on varying lengths and types of hair. However, it's not recommended that you use temporary hair dye if your hair is extremely damaged or porous.
Semi-Permanent Hair Dye
Semi-permanent hair dye is commonly used because it is gentler on hair since it contains certain ammonia. This type of hair dye is most commonly used for root touch-ups, to cover greys, maintain shine and glossiness, or to use while growing permanent hair colour. Semi permanents don't have full grey coverage. The grey hair will still take some colour but it can be translucent which is perfect if you only want a soft natural colour that will fade over time.
Demi-Permanent Hair Dye
Demi-permanent dyes are ideal for blending colours, toning highlights, refreshing permanent colours, covering greys, and root touch-ups. In addition, these dyes last longer because they are mixed with a developer that lets colour penetrate hair cuticles.
Permanent Hair Dye
Permanent hair dyes might be right for you if you want to stick with the same colour for a long time. Permanent dyes generally remain vibrant for around six to eight weeks before the dye and your roots need a touch-up.
Looking for a Hair Salon Near You to Colour Your Hair?
While many factors impact your hair colouring cost, you don't have to break the bank to achieve a beautiful, healthy-looking colour. Cutters Hairdressing provides knowledgeable colour expertise at a price you can afford.
Are you searching for an affordable hair salon to colour your hair? Give us a call or stop into one of our salons today.