Trendy Hair Colour Styles for the Modern Woman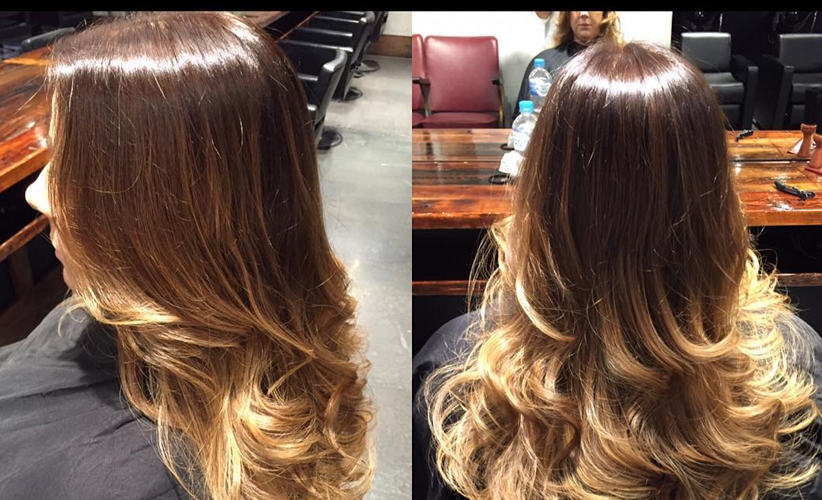 Styles and trends come and go in the world of hair colour, but one thing has remained constant – the desire to change our hair colour. Today's women are obsessed with their hair. They are constantly searching for new ways to style their locks, and they will try just about anything to get a better look.
One of the hottest hair trends right now is the colour game. Ash-blonde, black hair, red hair, and dark brown hair highlights have become extremely popular.
Why women like trying different hair colour styles
Are you tired of the same boring hair colour and want something new? Worry no more! You can use hair colour to change your look. Today's cool hair colours are bold, bright and sophisticated, and they will instantly add impact and excitement to your look without a huge commitment of time or money.
Most women are not happy with the way their hair looks naturally. They like versatility and the ability to change how their hair looks. Whatever the preference, there are a multitude of style options that you can use to style your hair to make you feel confident and look stunning.
When considering changing your hair look or trying out different hair colours, the first thing that comes to mind is how it would look on you.
Where to get inspiration about hair colour
When it comes to choosing the right colour for your hair, finding the right inspiration can be a great starting point. Whether you want to go for a shade of blonde or auburn hair colours, there are plenty of inspirations to help you achieve the exact look you want. One of the best places to get your hair colour inspiration is from modern art, nature, fashion, and the world of movies and television.
Hair colour trends are freeing as one can choose from natural colours to unnatural ones like neons and pastel colours. These colours are one of the prettiest and could work well for both cool and warm skin tones if you select the appropriate shade. You can also choose anything from light brown to ombre hair, depending on your tastes.
Balayage
Balayage hair colouring is one of the best symbols of modernism when it comes to hair.  Balayage is a technique that uses multiple colour applications to add depth and dimension to your hair.
It gives hair a multidimensional look, with texture and volume. It adds as many highlights as you wish depending on whether you want the colour to be more natural and softer or really pop and brighten up your look.
Every balayage can look different depending on the base colour, the haircut, and the hair's natural texture. The stylist can help advise what is suitable to your hair and desired colour with as little or as much maintenance as you like.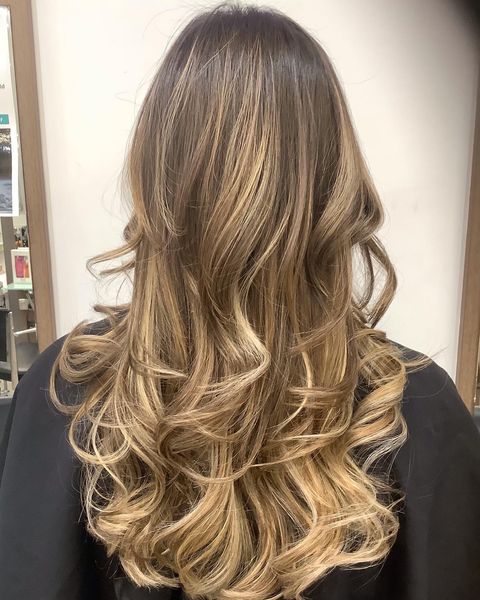 Ombre hair colour
With ombre, one colour is blended into another by using tints and lighteners. It can be reversed and done with different colours and variations as well. Ombre has become popular in hair colour, nail art, even baking.
The options one has for ombre hair depend on the natural hair colour and length. It would also depend on the natural colour of your hair and skin tone.
Blonde hair
Blonde hair colour is one of the most common hair colour ideas across Australia, and its prevalence has remained fairly stable over time. The process of achieving blonde hair can involve a variety of methods, from scalp bleaching to highlights, to foils, and even balayage or ombre can be used to add a light blonde tone to the hair, either as natural or as bright as you want.
In addition to application techniques, you have the option of choosing from multiple shades and tones, such as cool blondes, creamy golden blondes, and natural caramel tones. Most people find blonde hair significantly attractive and younger since it brings about the lightness of being and femininity.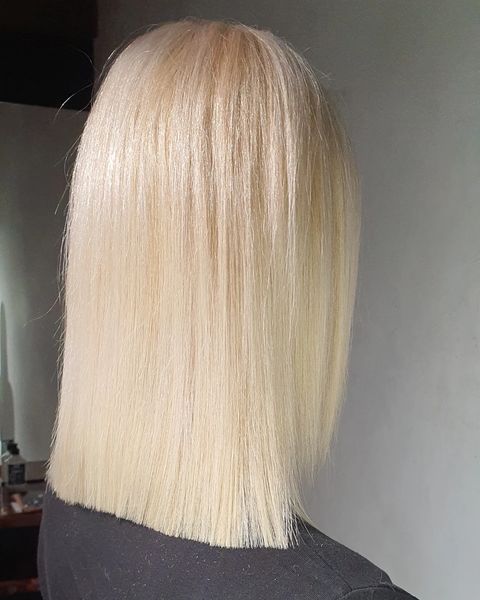 Brown hair colour
Brown hair colour might have a more natural appearance, but you may add as much warmth, depth, and coolness to the hair as you wish. The modern brown hair shades are all about natural hues, which make your skin tone and brunette colour pop. Lighten your brunette hair with highlights to make your skin and style pop adding dimension throughout your locks.
Brown hair colour brunettes are lively enough from nature. Hence, they might enjoy various long, medium, and short brown hairstyles in their natural hair colour. Experimenting with brown shades offers a wide range of possibilities.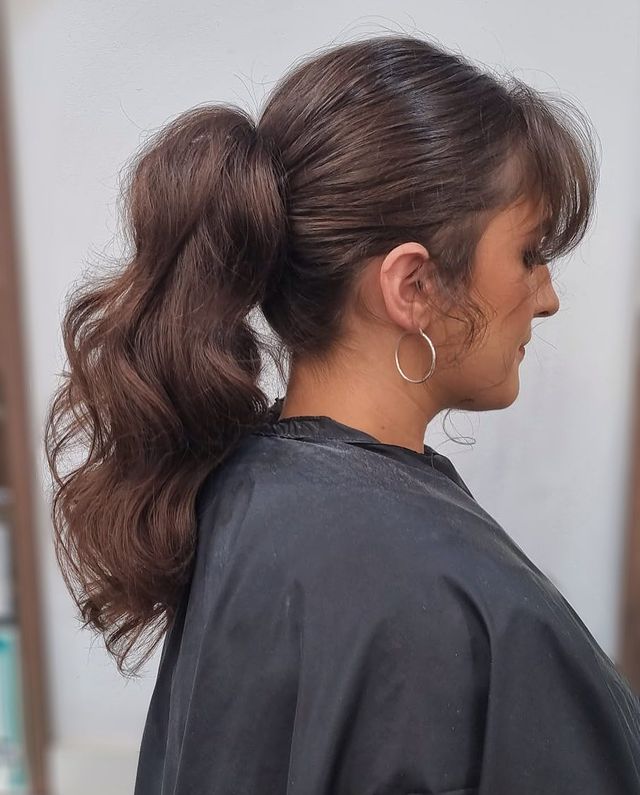 Grey hair colour
Grey hair has won the hearts and minds of fashionistas. It has inspired many older people to embrace their grey hair. Some of the most stunning grey hair colours available now range from silver and ash blonde.
No matter how old or young you are, it will be compatible with one cool tone hair colour. Younger people are dyeing their hair ash grey, which has become the most recent trend, while older people are embracing grey hair as a sign of self-acceptance.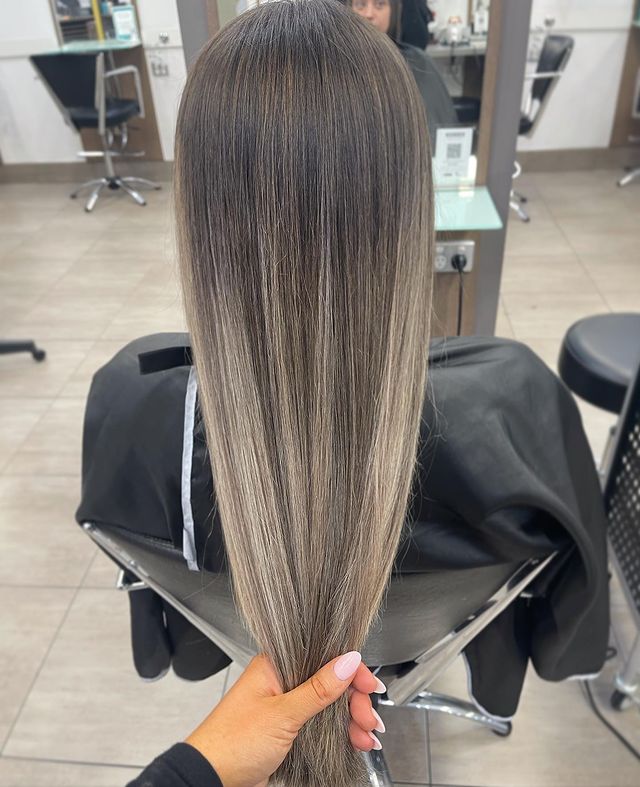 Caramel highlights
Caramel highlights are one of the most popular today and bring new life to your hair, enriching it to a level that you are sure to relish. Caramel highlights on black hair creates a contrast of shades that is not too dark. Caramel shade is the only colour that creates an impeccable contrast with every hair colour you may have, from red to brown to blonde or even golden ones.
Make your eyes stand out and soften the complexion with caramel brown hair.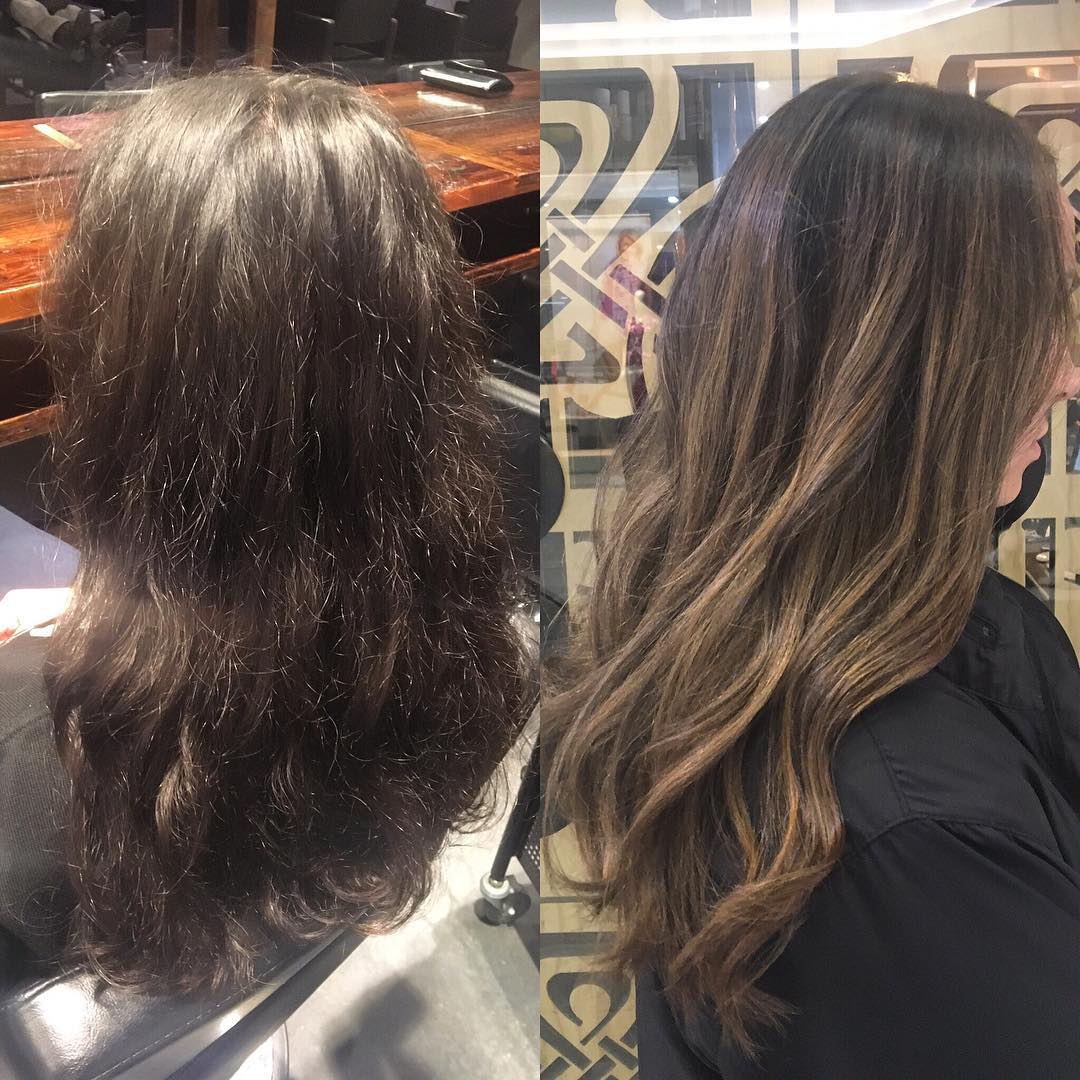 Burgundy hair colour
Burgundy hair colour isn't natural – however, it appears the most natural when used in dark hair. It makes it one of the finest hair colour upgrades for brunettes looking for a noticeable but not too radical change in hair colour. At the same time, choosing burgundy hair might be the first step toward a bold colour you have never used as it adds warmth to the hair through a deep tone of red.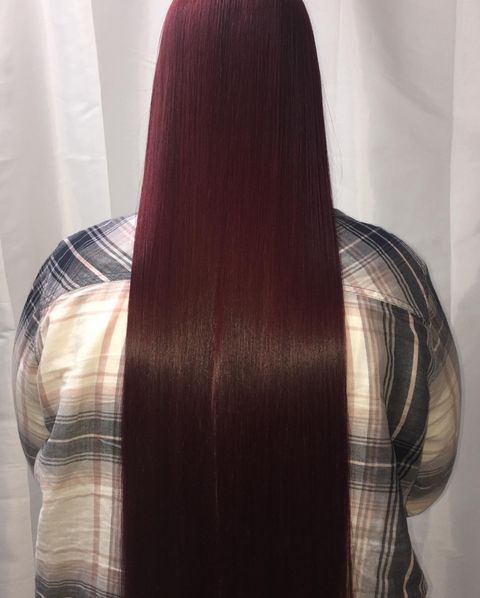 Red hair colour
In Australia, natural red hair is quite rare.  It only occurs in 1 to 2% of the population. However, it is possible for people who desire red hair to colour their hair. Currently, it is becoming more common for people to dye their hair red. It adds warmth to colours ranging from bright reds and coppers to gentler strawberry blondes. These colours and tones may greatly enhance one's appearance and skin tone.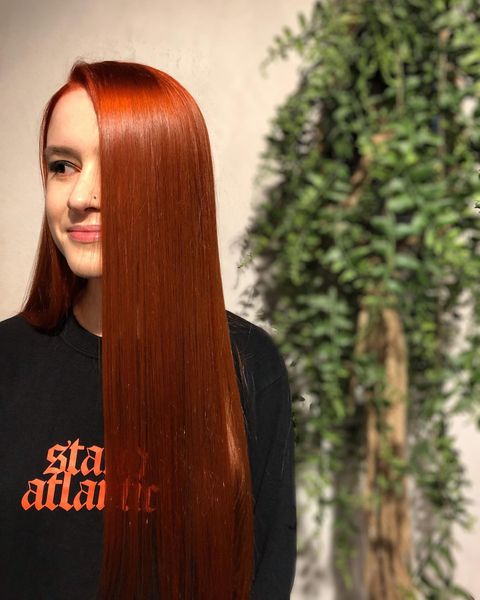 Choose your favourite hair colour before your next salon visit
Before you visit the salon next time, please choose one or more of your favourite hair colours as explained above. When you visit the salon, you may express your goal to the stylist, and the stylist will advise you on the best strategy.
For more information
You can fill out the contact us page
Give us a call
Visit our online shop https://www.cuttershairdressing.com.au/shop/
Visit our Salon